PLAYER´S PROFILE
Date of Birth: 15th May 1986
Place of birth:
Aba,Nigeria
Position:
Attacking Midfielder
Alternative Position: Striker/Right Winger/ Defensive Midfielder
Present Club:
FC Lyn Oslo,Norway
Contract Till: 30th November 2008
Language spoken: English & Danish
Category: Senior International
PAST CLUBS:
2003-2004:
JC Raiders FC,Jos-Nigeria
2004-2005:
Iwuanyanwu Nationale FC,Owerri-Nigeria
2004-2005:
Viborg FF,Denmark
Over 12 International games with Senior National Team of Nigeria
Member Junior National U-23 Team (2games)
Member Senior National Team:African Nations Cup qualifier & Main Tournament (2006)
First International Cap: Nigeria Vs Jamaica (2004)
Nelson Mandela Inauguration Challenge Cup (2004)
LG Cup - 4 Nations Tornament (2004)
International Friendly games:
African Nationa Cup Qualifier (2008)
HONOURS:
1. Winners of the Annual Nicon-Nufol Championship (2003)
2. Silver Medal for the 4 Nations Tournament (2004)
3. Gold Medal for the Unity Cup in London (2004)
4. Bronze Medal for the African Nations Cup (2006)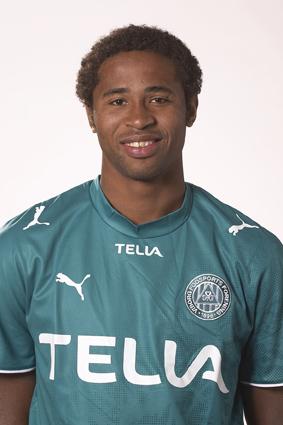 Paul is a super and natural quality star player. He can play in the right wing and offensive midfield effectively. He is highly skilful,hot powerful shot, strong, speed, consistent with technique.
He is very classic on air battle and great assist on goals. He is a very disciplined and a powerful team player.